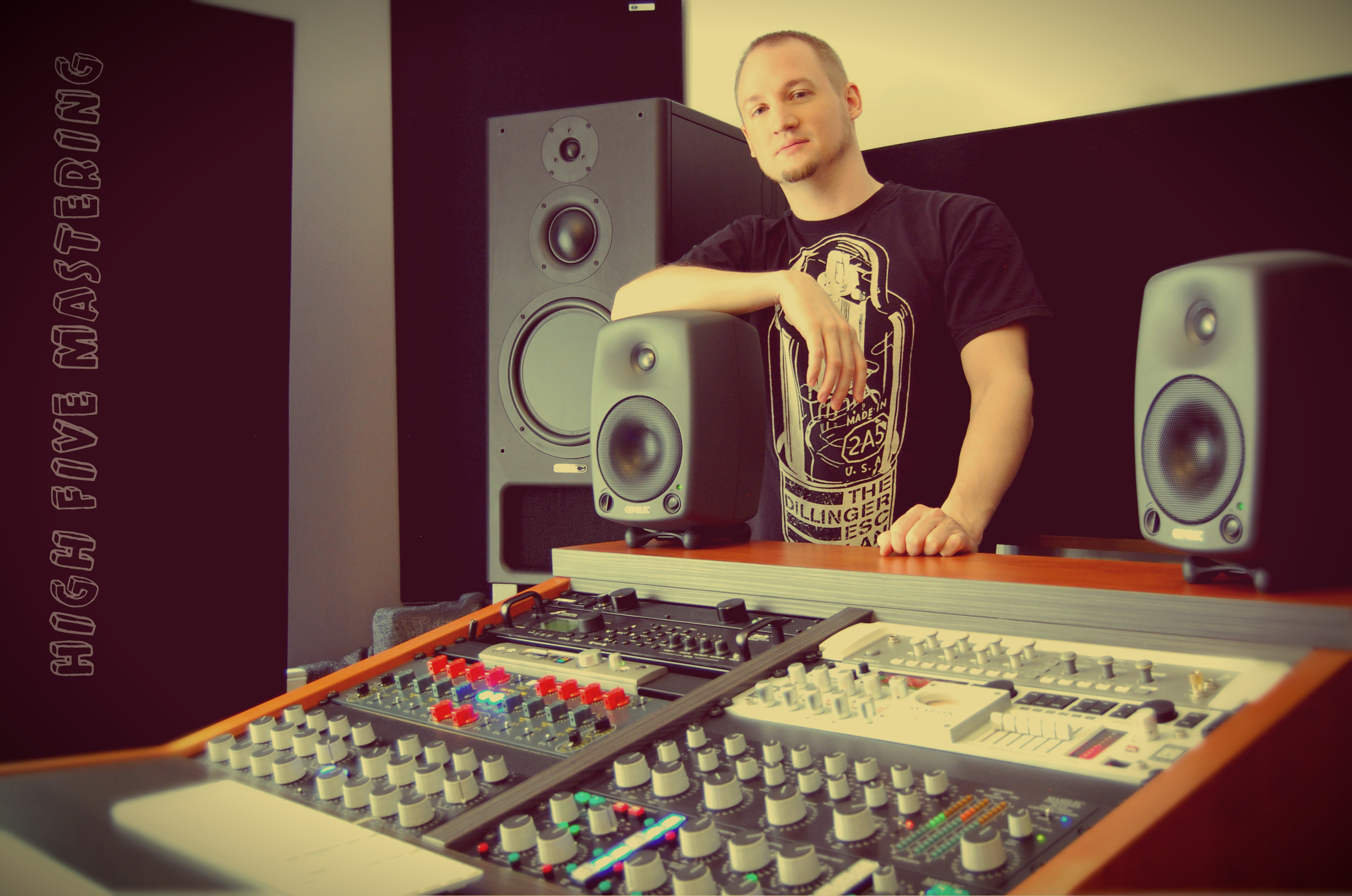 I have moved to London from France in 2005 to study music technology. In 2009, I have obtained MA degree in Record production from what was then the highest-ranking music technology program amongst UK Universities. Prior to that I have studied Musicology in France and Music Technology and Video Production in London from which I have also obtained a BA degree. I was tutored by the likes of Pip Williams (Status Quo, Elton John, The Moody Blues, Ringo Starr), Paul Borg (Sugababes, Girls Aloud, James Brown, Indochine) and other renown authors, composers, musicologists and audio technology specialists from around the world.
I have also studied guitar, flute and music theory from the age of 7, and I was an active multi-instrumentalist during my teens, and I have played in many bands across France, America, Germany or Slovakia.
During my studies I was involved with many musical projects and tried out different musical stints, from recording foley or composing for short films, to front of house live sound engineering, where I have toured around Europe and supported bands such as Depeche Mode.
Right after my studies I was asked to produce an album for Warner Brothers, upon which completion I was employed by a small yet highly successful music management company with portfolio consisting of some of the biggest names in music industry such as Smashing Pumpkins, Placebo, Skunk Anansie, Britney Spears, Justin Timberlake, Kylie Minoque, Jeff Beck, Groove Armada, 2Pac, John Lee Hooker, McFly, Stone Roses, etc. Thanks to my experience and élan for mastering I soon became the main engineer to master almost all the company's releases and have found myself in sessions in the best mastering studios around London.
My work was aired internationally and reached millions of listeners around the world via mainstream radio, TV or Internet. I was blessed to have worked with many of the world's leading artists and producers and have managed to master music for/by legendary producers such as Phil Ramone (Paul McCartney, Frank Sinatra, Aretha Franklin, George Michael, Elton John, Stevie Wonder…), Youth (Guns 's Roses, Pink Floyd, Paul McCartney, INXS, Depeche Mode, U2…), Jon Kelly (Freddie Mercury, Carpenters, Kate Bush, Paul McCartney, Melody Gardot…), CASH (Bloody Beetroots, Born Blonde, Blake, The Osmonds… ) and artists such as Dionne Warwick, Paul Oakenfold, Groove Armada, Mr.Scruff, Wideboys, Andi Durrant & Steve More, Mark de Clive Lowe, Full Intention, Aaron Ross, A Sides, Cash+David, Jenny Lindfors, Ruth Lorenzo, Justine Balmer, Fjokra etc. In 2013 I have mastered the music for Warchild's animated film celebrating their 20th anniversary, which was awarded by special recognition British Award.
As of 2014, I have decided to start a new adventure and open High Five Mastering, offering affordable but high end mastering service to clients that don't usually have access to such services.
Contact me on boris [at] highfivemastering [dot] com